Natural, Organic and Bio Cosmetics Manufacturer
Natural Solter is a laboratory specialized in the formulation and manufacturing of natural, eco, bio, organic cosmetics, color cosmetics and makeup products of the highest quality. We also work with conventional cosmetics projects.
As a third-party manufacturer of cosmetics and makeup, we support and provide comprehensive advice and end-to-end service to our clients for the creation of their own brand and product portfolio. Through our line of private label and proprietary brand we make available to our customers finished products that are ready to enter the market.
Cosmetic products
Types and properties of cosmetics. Help and information for companies and distributors of cosmetic products.
Makeup products
Leaders in the sale of natural cosmetics to third parties in Spain and exports to Europe.
Manufacturing to third parties
The laboratory manufactures cosmetics for third parties with the highest technology.
White label products
Manufacture of private labels. Your company may have its own line of cosmetics.
Certifications
Our laboratory is certified by the most prestigious certifying agencies in Europe.
We formulate and manufacture products with Natural, Eco, Organic and Bio certifications. Through our Lab and Regulatory teams, we advice clients on the development and certification of natural and organic products.
ECOCERT COSMOS NATURAL y ORGANIC
CERTIFIED bio.inspecta BioVidaSana
VIDA SANA bio, nat y vegan
NATRUE
CAAE COSMOS ORGANIC y VEGAN
cruelty free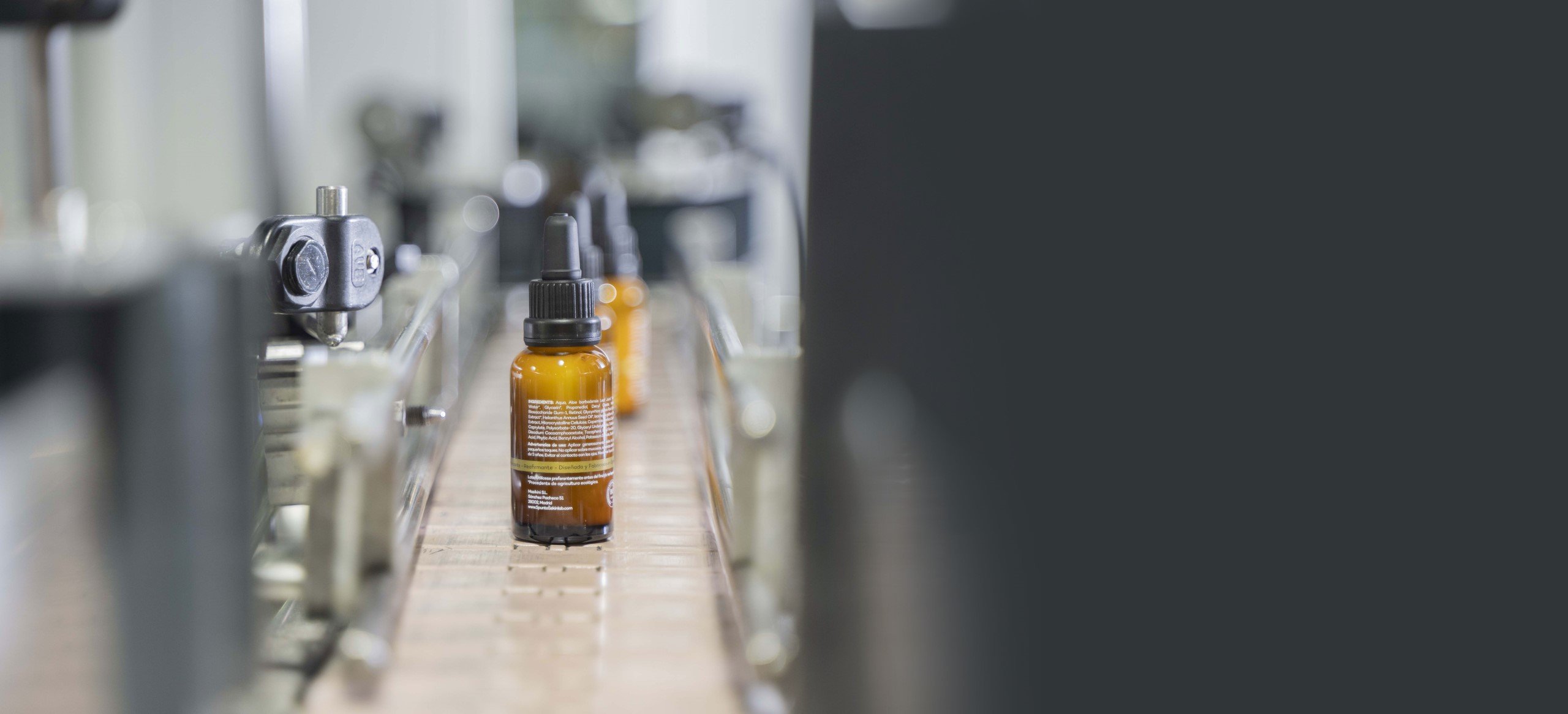 Laboratory
We manufacture and package cosmetic and makeup products in our clean rooms, following the strictest control processes and using the most advanced technology.
Natural Solter has specialized in the manufacture of cosmetics for third parties for clients in Spain and Europe mainly, although increasingly, also in South America and Asia.
Recognitions and Investment and Development Projects
Blog
Articles and news from Natural Solter.
Natural Solter, the cosmetics and makeup manufacturing laboratory natural, conventional, eco-friendly, organic, presents its service of third-party manufacturing for those who wish to develop their own brand. With over 20 years of experience, Natural Solter is a pioneering company in the manufacturing of natural and eco-friendly cosmetics in Spain. It is recognized as one of […]
Write to us and we will contact you shortly.